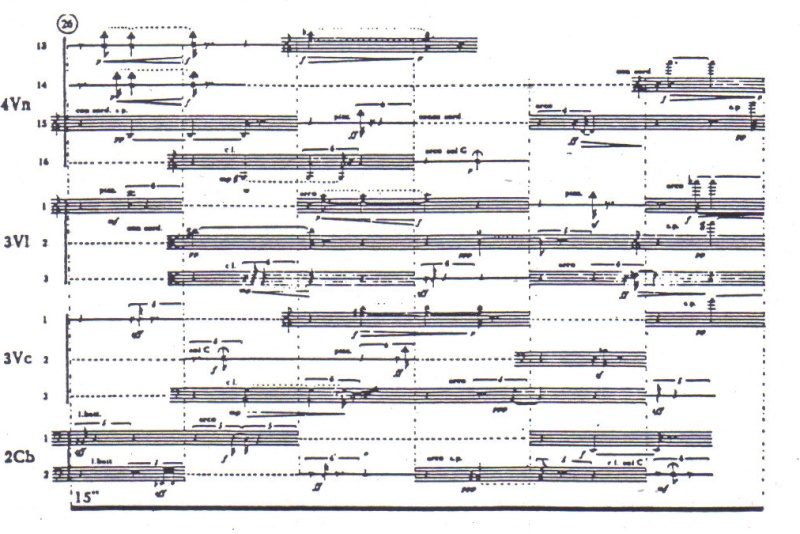 This was one of the most interesting pieces I've ever seen. The score itself could be considered a piece of art!
It really doesn't have a traditional melody/harmony per se, but the sounds connect so much and sound so much like what would have really occurred at the moment. It has a lot of emotion... though there really aren't many solid notes at all. Of course, it might just be me. c:
What do you guys think? I for one, think Krzysztof Penderecki is a genius.
Last edited by Sophie on October 25th 2011, 7:21 pm; edited 2 times in total